HSK Writing
Stroke order practice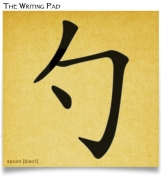 This is taken from Popup Chinese, but I have edited it so you can choose what grade of hanzi you wish to study.
Hanzi pad
Writing Hanzi - stroke order rules

What order should you write the strokes? From the left? From the top?
This site shows you the
stroke order rules
.
Videos of stroke order
See videos of the strokes being written. Right click the video on the right to play it again.
Stroke order videos.