JLPT Extras
JLPT books
Hard-to-find-books on Amazon

Maybe you've heard mention of the "Kanzen Master" or the "UNICOM" series. Bizarrely, these fantastic JLPT study books around are not on Amazon.com.
I have one book from each of these series and they are high quality, comprehensive guides for the serious student.
I had problems finding them when I wanted to buy these books (Since they have inconsistent titles and some missing images), so have collected all the books from each series (and other stuff I think is good) and put them in two custom Amazon stores.
You can buy them from here, and Amazon does the rest.
Main page
(All shops)
See my UK store - amazon.co.uk
(Beginner textbooks / Flashcards / Past papers)
See my JP store - amazon.co.jp
(Kanzen Master / UNICOM)
See my US store - amazon.com
(Kanji study / Electronic Dictionaries)
Rikaichan translation - Firefox
Hold your mouse over Japanese words and see the English. Addon for FireFox. Awesome.

Try RikaiChan (Don't forget to install a dictionary!).
JWPce
A word processor, but really more use for its wonderful Japanese-English Dictionary.

Try JWPce.
How should I study Japanese???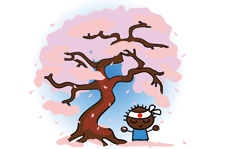 This guy gives some very good advice on studying Japanese, languages, and well everything really.
As the (difficult to translate) Japanese phrase goes; 習うより慣れろ (Narau yori narero):
"Experience" over "learning".
More than studying flashcards or taking past papers, go get some friends on the Internet, send penpal letters, or even get on a plane, walk into every English conversation school in Tokyo with a CV/resume and a sharp suit, and live here until you're
perapera
.
AJATT is a fantastic website. If you've not seen it yet, please check it out.
AJATT - AllJapaneseAllTheTime.com
.
(Note: This is a fabulous site, and I few times I've thought of giving up on this one because AJATT is just so great. I recommend absorbing everything on his site.)
Japanese language schools in Japan
If you are planning on studying Japanese in Japan, it's important to pick a good school so you're not wasting your money. Look at my
list of Japanese-language schools
, or ask people on the
JLPT Resources Facebook page
.
How do I start a new life in Japan?
If you are moving to Japan, and are unsure about the language, or how to enter a school or university, Northern Star can help you. The company is run my (terrifyingly bright) Japanese teacher, who taught me at SOAS when I was in London.
The business will help you move to Japan, and sort you out with any language and culture issues when you get there.
Read some more information about the company
, or jump straight to the
Northern Star
site.
(Note: Irie-sensei is helping me out with making textbooks, so I thought I'd link to her to help her site out. She's trustworthy, and although I've had no direct experience with the company, I'm sure she does a great job.)
Other exams: J-Test
This is marketed as being more practical Japanese. The old JLPT was not so practical, so I'm not sure about this test's future now the JLPT has changed.
I took this in my first year in Japan. For someone at N3 level, the lower paper for the J-test is walk-in-the-park easy, and the upper level is brain-squelchingly difficult. In my Japanese class, only a few passed the higher level, all passed the lower level.
The lower level would be a good match for someone at N4.
The higher level would be a good match for someone at N2.
J-Test
. (Site is Japanese, but there is an English page)